Login or Register
Player of the moment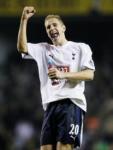 | | |
| --- | --- |
| Tag | fatnose2 |
| Name | steve |
| Location | |
| Last Seen | 13 hours, 55 mins ago |
| Join Date | 14th January 2023, 11:30 am |
BOTN Recommends Google
Next Mini Cup Poll
Site Poll
RSS Feeds
View All
ka1972
Home
» ka1972
Information (296 views)
Actions:



Name:
Kostas
XBL Account:
Occupation:
Location:
Outside UK
Join Date:
18th December 2023, 9:27 pm
Last Seen:
22 hours, 57 mins ago
Referred by:
cmi300
Kudos:
377
Warnings:
None
Achievements:
4 (View all)
Awards:
Community Level:
Level 2 (58% to next level) (View Rankings)
Reputation:
11 vote(s), 5/5 (Play me to rate me)
Last Game:
23 hours, 3 mins ago (blades71 1 Vs. 3 ka1972)
Total time spent on site:
21 days, 23 hours
ka1972 says...
ka1972 hasn't written a comment yet
4 Site Achievements gained (View all)
Recent Visitors to this profile
Current Events
ka1972 is currently taking part in the following events
Game History PES 6
| | |
| --- | --- |
| Games played: | 95 |
| Games won: | 24 (26%) |
| Games lost: | 46 (49%) |
| Games drawn: | 25 (27%) |
| Goals scored: | 107 |
| Goals conceeded: | 155 |
Game History Chart & Graph
(8) Player Comments
non slag
had 2 weird games against this geezer ,,, the first one was all me should have walked it but ended up sneaking a draw . the 2nd was all him and i scored a lucky goal and won...
well played mate defo play again
good player . good connection no mic would ve been nice to chat
cheers mate
Posted by romeo1969 on 11:10pm 15/06/07
Level 6
good player
sound northern irish lad and gave me some good games
Posted by andy989 on 02:20pm 04/04/07
Level 3
Tough
Well I had a tough time against him, I was lagged out all game and had about a 5 second button delay, I had no chance against him. Shame as it probably would have been a good game but instead it knocked me out of the champions league.
Oh well, well played.
Posted by RossiH on 08:18pm 25/03/07
Level 10
Good Player
excellent pes player. played 2 champions league games against this guy. only difference was the teams used. 2 close games
Posted by MingeMuncher on 10:15pm 21/03/07
Level 10
Amazing player
He is at the top of my list for giveing a good game, he knows where and how to score. just top class he is.
looking forward to next match
Posted by unitedkid on 07:44pm 20/03/07
Level 9
tough cookie
likewise m8, had to get shots off against. look forward to another game with ya, no lag probs at all.
Posted by Odvan on 01:05pm 27/01/07
Level 8
Good games
Player is frigging hard to play against! Doesn't give you a cm, played 2 games which were both tight! hard to break down! Good games though!
Posted by Rockybullet on 08:51pm 17/01/07
Level 4
Excellent Player
Just had a couple of rankups with this guy. Has a never say die attitude and scored two late goals to draw the first. Was unlucky to lose the second by a goal. One to watch out for. Cheers m8
Posted by Lennyryan on 11:40pm 27/12/06
Level 4
Page took 0.62 seconds to create
backofthenet.info © m0nkeymafia - Tomski