Login or Register
Player of the moment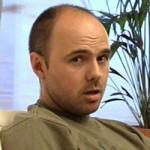 | | |
| --- | --- |
| Tag | UnloadedZulu |
| Name | michael |
| Location | Rep Of Ireland |
| Last Seen | 1 day, 14 hours ago |
| Join Date | 10th January 2007, 10:19 am |
BOTN Recommends Google
Next Mini Cup Poll
Site Poll
RSS Feeds
View All
Sutty1985
Home
» Sutty1985
Information (79 views)
Actions:



Name:
Andrew
XBL Account:
Occupation:
Outlet Contact at Surridge Sports
Location:
Join Date:
24th June 2007, 2:26 pm
Last Seen:
13 hours, 53 mins ago
Referred by:
Boobiesaregreat
Kudos:
374
Warnings:
None
Achievements:
8 (View all)
Awards:
None
Community Level:
Level 3 (0% to next level) (View Rankings)
Reputation:
0 vote(s), 0/5 (Play me to rate me)
Last Game:
14 hours, 5 mins ago (The central 5 Vs. 3 Sutty1985)
Total time spent on site:
1 day, 6 hours
Sutty1985 says...
I HATE Gary Neville!
8 Site Achievements gained (View all)
Recent Visitors to this profile
Current Events
Sutty1985 is currently taking part in the following events
Leagues:
Non league player
Tournaments:
Not currently in a tournament
Game History PES 6
| | |
| --- | --- |
| Games played: | 51 |
| Games won: | 10 (20%) |
| Games lost: | 37 (73%) |
| Games drawn: | 4 (8%) |
| Goals scored: | 70 |
| Goals conceeded: | 144 |
Game History Chart & Graph
(5) Player Comments
Rank Ups
I had four good games with this lad. All of the games were close but I managed to come out on top in three with one finishing as a draw. Hard to break down and good on the counter attack.
Top player and good connection.
Will play again soon 10/10
Posted by Trent End Jim on 07:46am 26/06/07
Level 4
Good game(s)
Well played mate. In the first game i didn't take like 3 chances coz i thought it would've been unfair, but by the end wished i had took them, you pushed me all the way. (would've been quality if that shot that hit the bar and bounced down went it though eh? lol)
My tip: Take your chances against this guy!
Posted by Sayersy on 07:40pm 25/06/07
Level 4
gud game
gud game tuk abit 2 break your defence down tuk the chances i had 2 win 2-0 and i defended well gud player
Posted by pe6 on 05:50pm 25/06/07
Level 2
Good player
Just played this gent in the mini cup and i narrowly scraped through 1-0.Very lucky to do so because i was under pressure for most of the game cos this player doesn't let you rest on the ball at all.Closes you down quick and battles the full 90.
A top player and look forward to some friendlies with you soon ok.Thanks bud.
Posted by vintage 76 on 09:42pm 24/06/07
Level 2
TOOT TOOT
SHABBA another burnley lad get in there.
he's a scouse tho lol
top lad :)
Posted by Boobiesaregreat on 06:11pm 24/06/07
Level 14
Page took 0.73 seconds to create
backofthenet.info © m0nkeymafia - Tomski