Login or Register
Player of the moment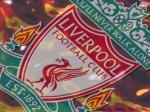 | | |
| --- | --- |
| Tag | Dazzerrazzer |
| Name | Daz |
| Location | |
| Last Seen | 2 mins, 58 secs ago |
| Join Date | 11th January 2023, 3:24 pm |
BOTN Recommends Firefox
Next Mini Cup Poll
Site Poll
RSS Feeds
View All
skinty
Home
» skinty
Information (91 views)
Actions:



Name:
Richard
XBL Account:
Occupation:
Submariner - Royal Navy
Location:
Join Date:
17th May 2023, 9:51 pm
Last Seen:
45 days, 12 hours ago
Referred by:
m0nkeymafia
Kudos:
310
Warnings:
Achievements:
0 (View all)
Awards:
None
Community Level:
Level 0 (0% to next level) (View Rankings)
Reputation:
1 vote(s), 4/5 (Play me to rate me)
Last Game:
1 year, 5 days ago (Jobi Juan 1 Vs. 0 skinty)
Total time spent on site:
114 days, 7 hours
skinty says...
Its been a while but im back from working away and im ready to Rock and Roll!!!
Recent Visitors to this profile
Current Events
skinty is currently taking part in the following events
Leagues:
Non league player
Tournaments:
Not currently in a tournament
Game History Chart & Graph
(3) Player Comments
good player
this guy is a good player ave had a few good games with him and hes a clan player 2
Posted by PELE 91 on 08:53am 31/05/06
Level 4
good player
a good player, even wen behind doesn't quit like a certain person on the site, enjoyed the games
Posted by Cristiano007 on 04:50pm 27/05/06
Level 9
Great Addition
Fantastic attitude, one of the best people on this site and a pleasure to play and chat wiv!! Will be one for the future!
Posted by lil hunter7 on 04:28pm 18/05/06
Level 12
Page took 0.64 seconds to create
backofthenet.info © m0nkeymafia - Tomski